We welcome these new and transferring members!
Mansour Ahmed, Intl. Assoc. AIA
Lancelot O. Bailey, AIA
Kadiatou Diallo, Assoc. AIA
Evan R. Smith, Assoc. AIA
AIAPV Annual Partners
Newsletter
Potomac Valley Architect - September 19, 2018
Chapter News
kelly and daniel receive to receive leadership awards at design + leadership gala
Professor Brian Kelly, AIA, Associate Dean for Development and Faculty Affairs and Area Chair/Director, Architecture Program at the University of Maryland School of Architecture, Planning and Preservation, is the 2018 recipient of the Paul H. Kea Medal, the highest individual honor given by AIA Potomac Valley, a Chapter of the American Institute of Architects.
Melissa R. Daniel, Associate AIA, Staff Architect at WDG Architecture, is the recipient of the Chapter's first-ever Emerging Leader Award.
The awards will be presented at the 2018 Design + Leadership Gala on Friday, October 12 at The Hotel at the University of Maryland. Carl Elefante, FAIA, 2018 national President of the 92,000-member American Institute of Architects (AIA), and long-time AIA Potomac Valley member and leader, will be the guest speaker for the evening, which will also include presentation of the 2018 Excellence in Design Awards.
Purchase your tickets for the Gala now to share this special evening with past, current and future leaders of the profession! See details below.
---
CALL FOR CANDIDATES - AIAPV BOARD
The AIA Potomac Valley Board of Directors is the Chapter's governing body and is critical to our ability to carry out our mission on your behalf. The Board sets the Chapter's strategic direction and ensures its capacity to support and advocate for the profession into the future. The Call for Candidates for two-year board positions is now open. The deadline to respond is Monday, October 1. Contact Board President-Elect Jennifer Verbeke, AIA with questions, or click the link below to submit your information.
---
STUDENTS AND ARCHITECTS "CAN" DO
The start of the school year has seen an added flurry of activity at the University of Maryland School of Architecture, as the 2018 CANstruction team led by the AIAS UMD Chapter and mentored by architects from the AIA Potomac Valley chapter worked to finalize a design and choose the thousands of cans of food that will go into building it. Now the design is done and the order is in, and we need your help to fund and build it! It's a great way to demonstrate the magical powers of design, while making a tangible difference in the community. We have an ambitious goal, but you can help us meet it. Remember - all money and cans of food donated will go to the Capital Area Food Bank to assist those in need of food assistance after CANstruction ends.
PLEASE CLICK HERE TO DONATE TO CANSTRUCTION
Thank you to everyone who has donated!
---


Click here for details on advertising in Potomac Valley Architect
2018 Design + Leadership Gala
PEOPLE'S CHOICE VOTING OPEN
A jury of your peers has done the professional judging, now it's time for you to vote for your favorite project – a place you'd like to live, work or play – submitted to AIA Potomac Valley's 2018 Excellence in Design Awards. Check them all out in our online gallery and cast your vote for the People's Choice Award. Voting ends on October 10!
CLICK HERE TO VIEW THE GALLERY AND VOTE
---
Tickets and tables are on sale now!
Check out sponsorship opportunities too!
Education and Events
LAST WEDNESDAY LUNCH & LEARN
architectural insulated metal panels: what's next?
Wednesday, September 26
12:00 - 1:00 PM | Webinar
This presentation provides the "Inside Story of Insulated Metal Panels" and why they are an excellent option for building envelope construction. The interactive program covers the design basics of IMP's, current energy code requirements; the influence of air, moisture, thermal and vapor are discussed; and actual project performance details are reviewed. 1 LU/HSW
AIAPV has partnered with Torti Gallas + Partners to offer a limited number of seats for live webinars of the firm's Lunch & Learn CEU events on the last Wednesday of each month.
REGISTER
---
SMALL PRACTICE GROUP
CONSTRUCTION TOUR: HISTORIC ROWHOUSE REHAB IN MOUNT PLEASANT
Friday, September 28
12:00 - 1:30 PM | Washington
A seasoned custom residential contractor, together with the project architects for this complex historic district rowhouse rehab/renovation project, invite architectural designers to witness lessons learned in the field through a construction tour. The presenters will cover permitting, design, and construction issues encountered and valuable lessons learned, entertaining questions along the way. 1.5 LU/HSW
REGISTER
---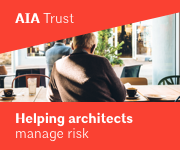 Advertise in Potomac Valley Architect
---
ANNUAL MEETING OF THE POTOMAC VALLEY ARCHITECTURE FOUNDATION
Monday, October 1
6:00 - 8:00 PM | College Park
Come learn about the activities of our nonprofit educational outreach foundation at the Annual Meeting of the Potomac Valley Architecture Foundation. Hear about our current and future plans to use the unique attributes of our award-winning solar headquarters, LEAFHouse, to foster a Sustainability Park and Academic Research Center known as SPARC. Please register so we can plan for refreshments!
REGISTER
---

DESIGNDC 2018
CONSTRUCTING AN EQUITABLE FUTURE
October 2 - 4 | Washington Convention Center + Tours
This year's DesignDC conference theme is "Constructing an Equitable Future." The conference will analyze the role of architects, interior designers, engineers, contractors, planners, landscape architects, and developers in creating working, playing, and living spaces open to all regardless of ability, income-level, or age.
---
FIRST TUESDAY LUNCH & LEARN
FENESTRATION & GLAZING CONSIDERATIONS FOR SCHOOL SAFETY
Tuesday, October 2
12:00 - 1:00 PM | Webinar
This course explores design strategies for new schools to make the most effective use of glazing for daylighting, natural surveillance, safety and security. It is much easier (and less costly) to address multiple design objectives with a new facility. With existing facilities, hardening the exterior entrances may be the only action that can be taken. Upgrade priority sequences are provided for glazing and locks. 1 LU/HSW
AIAPV has partnered with Grimm + Parker to offer a limited number of seats for live webinars of the firm's Lunch & Learn CEU events on the first Tuesday of each month.
---
MASTER CLASS
KEVIN KUDO-KING, AIA: GROWING A FIRM IN AUTHENTIC WAYS
Friday, October 12
12:30 - 2:00 PM | College Park
Kevin Kudo-King, AIA, principal of Olson Kundig and chair of the 2018 AIAPV Excellence in Design Awards Jury, spends focused time in this Master Class with firm principals to discuss growing a firm in authentic ways, expanding into new geographic markets and project typologies, while retaining design quality and core firm values. Register now - more details to come!
---
DOCOMOMO DC'S TOUR DAY
PENNSYLVANIA TO PERSHING: MODERN PUBLIC SPACES IN DC
Saturday, October 13
2:00 - 4:00 PM | Washington
Docomomo DC will host a walking tour focusing on the design evolution of America's Main Street—Pennsylvania Avenue. While the world-famous boulevard connects the U.S. Capitol to the White House, it also includes a number of hidden modernist gems. Docomomo DC will explore the development of Pennsylvania Avenue from Pierre L'Enfant's plan to the 20th-century work of the Pennsylvania Avenue Development Corporation, to the current studies of the Pennsylvania Avenue Executive Committee.
---
Check our Calendar for more events. Also view recordings of some of our programs in our Educational Video Library.
Job Board
BLOG
Celebrate "World Architecture Day" on October 1st
Chapter President Antonio Rebelo, AIA reminds us to use this day to celebrate and reflect on our noble profession and remind us and those around us of the importance of Architecture in our everyday lives!
09/19/2018 | renee@aiapv.org