In this issue
Education Video Archive

EDUCATION VIDEO ARCHIVE
As we continue to improve our recording capacity, we will make as many continuing education workshops as possible available online. Due to the nature of each workshop, and the way in which various presenters move or conduct their courses, the sound quality does vary. However, we hope the videos offer a way to learn about a topic that you missed or to review portions of a session that you attended. Watching videos DOES NOT provide continuing education credits.
How to Submit Winning Design Award Entries
recorded May 3, 2018
Designing My Career - The Path to Licensure
recorded May 9, 2018
Implicit Bias in the Workplace - Know Thyself
recorded May 10, 2018
We welcome these new and transferring members!
Ashish Mayer, AIA
Sukhchain Singh, Assoc. AIA
AIAPV Annual Partners
Newsletter
Potomac Valley Architect May 16
Chapter News

AIAPV/PVAF ANNUAL GOLF OUTING RESCHEDULED TO JUNE 1
Friday, JUNE 1
7:00 AM - 2:00 PM | College Park
THE 2018 AIAPV/PVAF GOLF OUTING HAS BEEN RESCHEDULED DUE TO RAINY CONDITIONS AFFECTING THE PREPARATION OF THE COURSE.
If you have already registered and are able to play on June 1, no further action is needed. Your registration will be automatically applied. IF YOU ARE UNABLE TO PLAY ON JUNE 1 AND NEED A REFUND, PLEASE EMAIL RENEE@AIAPV.ORG.
The good news is that there is still time for new golfers to register! The 6th Annual AIAPV/PVAF Golf Outing to raise funds for scholarships and architecture education in the Potomac Valley region. Not only is this a great day of camaraderie with other design professionals on the gorgeous University of Maryland Golf Course, it's the main fundraiser for the thousands of dollars in scholarships awarded each year by the Potomac Valley Architecture Foundation to students at the University of Maryland and Montgomery College.
If you don't play golf, you can still sign up for the networking lunch, which includes a golf shirt, as well as the raffle and awards ceremony! You can also make a donation to support the scholarship fund through the registration link.
REGISTER
Thanks to the companies whose generous sponsorship makes the annual AIAPV/PVAF Golf Outing possible:
---

2018 aiapv EXCELLENCE IN DESIGN AWARDS COMPETITION CALL FOR ENTRIES
Submission Deadline: Thursday, July 12, 11:59pm
The Call for Entries for the AIA Potomac Valley Excellence in Design Awards program is now open. The annual program is designed to encourage and recognize distinguished architectural achievement; to honor the architectural team, their clients and consultants who work together to improve the built environment; to demonstrate the breadth of services architects provide; and to celebrate and raise public consciousness of the architect's role in shaping the quality of life through design excellence.
Projects of all types and scales, including new construction, additions, renovations, and historic preservation projects are encouraged in each of the following categories:
Institutional Architecture
Commercial Architecture
Multi-Family Architecture
Interior Architecture
Urban Design & Master Planning
Unbuilt Architecture
Residential Architecture

New Construction
Renovation and/or Addition
Small Projects (less than $200,000 construction budget) Photographs must be by the Architect or Owner of the project — no professional photography is allowed, including by Owners and Architects who happen to also be professional photographers.

This year's jury made up of AIA Seattle members is chaired by Kevin Kudo-King, an owner/principal of Olson Kundig.

CALL FOR ENTRIES AND SUBMISSION GUIDELINES
---

Click here for details on advertising in Potomac Valley Architect
Education and Events
CONSTRUCTION HISTORY SOCIETY OF AMERICA 6TH BIENNIAL MEETING; UNIVERSITY OF MARYLAND
May 24-26 | College Park
The 6th Biennial meeting of the Construction History Society of America will feature research and scholarship from a diverse range of academics and practitioners, focusing generally on the history of building design, fabrication, and construction throughout the Americas over the last five hundred years. AIA CES credit for education sessions are provided through AIA Potomac Valley.
---
LAST WEDNESDAY LUNCH & LEARN - COMFORT BY DESIGN: VARIABLE REFRIGERANT FLOW (VRF) TECHNOLOGY
Wednesday, May 30
12:00 - 1:00 PM | Webinar
This continuing education course offers an overview of the HVAC industry focusing on Variable Refrigerant Flow (VRF) systems. It details VRF technology and its advantages in both design and application for existing and new construction projects. In addition, it identifies the energy-efficiency and environmental benefits that VRF systems provide. 1 LU/HSW
AIAPV has partnered with Torti Gallas + Partners to offer a limited number of seats for live webinars of the firm's Lunch & Learn CEU events on the last Wednesday of each month.
REGISTER
---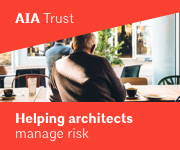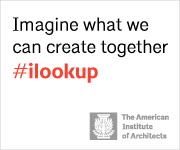 Advertise in Potomac Valley Architect
---
cran: wall panel rainscreen design for the contemporary home
Thursday, May 31
6:00 - 8:00 PM | McLean
Learn about high-performance commercial wall panel systems as applied to custom residential projects from a custom residential design-builder. Tour a custom house that is clad in this type of energy efficient panel system, which provides both an elegant, virtually maintenance-free façade and the functionality of a superior rainscreen system. 1.5 LU/HSW
REGISTER
---
SMALL PRACTICE GROUP - UNDERSTANDING POLY-ASH SIDING AND THE OTHER CATEGORIES OF THE SIDING MARKET
Friday, June 1
8:15 - 9:30 AM | Garrett Park
This program will provide an examination of the new Poly-Ash category of exterior siding as it relates to other types of siding, specifically around the areas of installation, maintenance, and sustainability. 1 LU/HSW
REGISTER
---
FIRST TUESDAY LUNCH & LEARN - FIRE & SOUND IN MULTI-FAMILY FLOOR/CEILING ASSEMBLIES
Wednesday, June 5
12:00 - 1:00 PM | Webinar
This program will explore various design parameters in gypsum concrete floors and floor/ceiling assemblies including sound performance, fire resistance, aesthetics and installation methods. Case studies will be used to demonstrate design options, solutions, and trade-offs based on the chosen parameters. 1 LU/HSW
AIAPV has partnered with Grimm + Parker to offer a limited number of seats for live webinars of the firm's Lunch & Learn CEU events on the first Tuesday of each month.
REGISTER
---

DEMYSTIFYING VIRTUAL REALITY IN ARCHITECTURE
Tuesday, June 12
6:30 - 8:00 PM | Calverton
With the advent of computer aided design and advance in technology, the architecture profession has seen a rapid evolution towards ever more realistic renderings and visualization in ways that were almost inconceivable in the past, such as full immersive virtual reality. Following a networking reception, experience the way virtual reality is being used at Grimm + Parker and learn how to harness its power for your own practice. 1 LU
REGISTER
Check our Calendar for more events.
Community Opportunities
NEIGHBORHOOD DESIGN CENTER 50TH ANNIVERSARY SPONSORSHIP AND EVENTS
For 50 years, the Neighborhood Design Center (NDC) has been a conduit for architects to help build more equitable communities in Baltimore and Prince George's County. NDC relies on both volunteers and financial support from the design community to fulfill this mission. A variety of sponsorship opportunities and events are available to celebrate NDC's 50th anniversary.
Sponsorship Opportunities
50th Anniversary Gala - June 9
REVERBERATIONS - Association for Community Design 41st Annual Conference, hosted by NDC in Baltimore - June 8-9
---

CANstruction 2018: Team Registration Open
Join the Washington Architectural Foundation and the Capital Area Food Bank for CANstruction 2018! This November will mark the 20th year CANstruction has been hosted in Washington, DC. In that time, the program has donated over 400 tons of food.
This year's theme is CAN't Stop the Beet! Teams are encouraged to build structures celebrating music. Interested in participating, but need a partner firm to field a full team? Contact Sinclaire Erdwien to find a match. Register your team by July 6, 5:00pm.
Job Board
Summer Intern
May. 18, 2018

Rashid Architects

Small Bethesda firm in search of a summer Intern looking for exposure to wide range of project tasks...
P/T Residential Project Architect
May. 14, 2018

Upton Architecture, LLC

If you do not fit into the standard 40-hour office format, Upton Architecture may have the positio...
Junior Architect
May. 1, 2018

Mangan Group Architects

Mangan Group Architects is a Washington DC area award-winning architecture and design firm looking f...
Project Architect / Architect/Designer
Apr. 25, 2018

Bowie Gridley Architects

Bowie Gridley Architects (BGA) is currently seeking PROJECT ARCHITECTS with five to fifteen years of...
Staff Architect: 5-10 years experience
Apr. 25, 2018

cox graae + spack architects

cox graae + spack architects is seeking a driven, dedicated and talented individual w...
BLOG
April 28 - Maryland Day at LEAFHouse!
Join us for a day of hands-on demonstrations showing ways to apply the latest thoughts on sustainability to our homes and landscapes, in conjunction with the University of Maryland's Maryland Day 2018.
04/27/2018 | renee@aiapv.org